I'll be adding giblet's awesome list to the 0-level generator very soon.
Totally unrelated, but tonight I was creating pre-gens for the Ooze Pits of Jonas Gralk, and the generator kicked out the following character: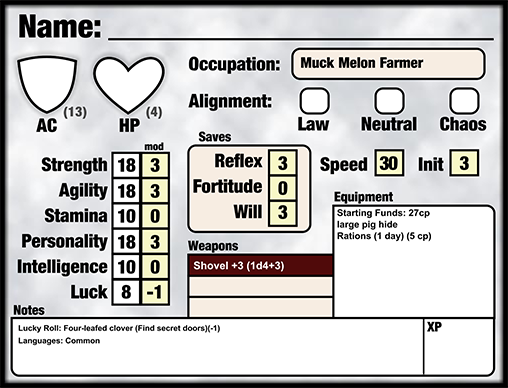 I don't think I've ever seen three 18's in one of the 3d6 characters before!
First dibs can have him.