...that I recently commissioned artwork to commemorate the epic battle with Skoulos!
The art was by the Fraim Bros (
http://www.brosfraim.com
), 11x17 pencil and ink for $125.
Worth every penny!
These are the same Heroes of Punjar that I had inked after finishing Thrones of Punjar!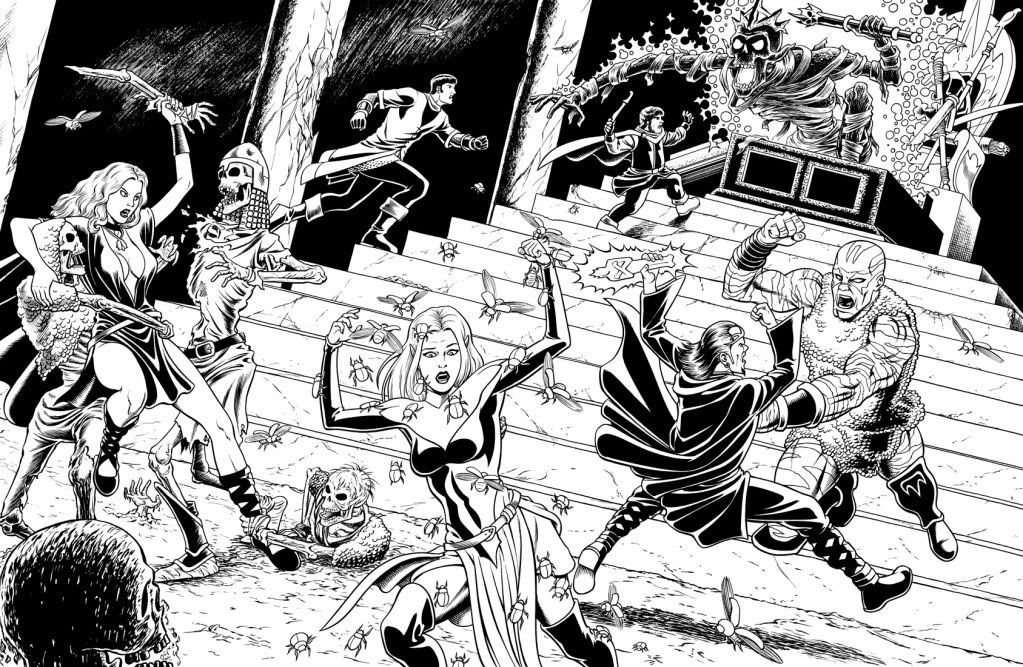 _________________
Author
:
Soloquest
series of adventures by Kenzer & Co.
Need a new gaming song? Check out
Fourth Level Fighter
. Lyrics/bass by me. Vocals/guitars/drums by my buddy, Aaron. Download it and spread the word!