RE: Ogrepuppy, Harley, Mike: We just started the
Talons
last weekend and my players seemed impressed with the village too.
They even got to meet the Rassylov family and friends (I used Ambient Inc.'s "Everyone Else" supplement to populate the town).
Here are the visual aids I developed for the Kra-Dhan ship, which turned out to be much more extensive than originially planned thanks to an original sketch of the exterior which Mr. Ferguson so generously provided: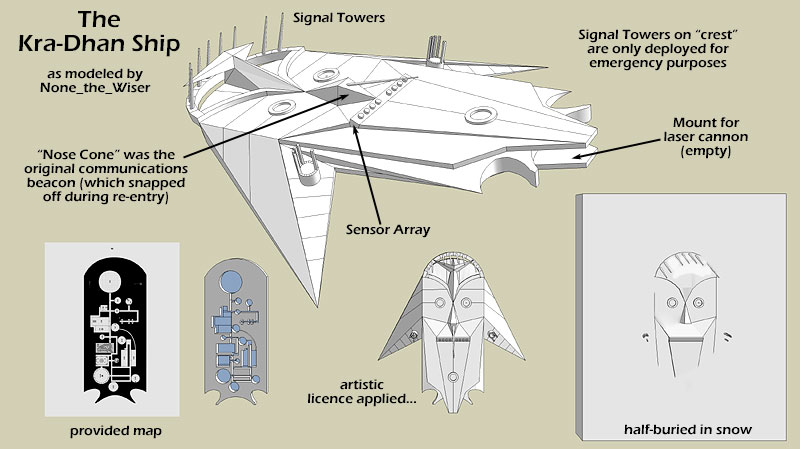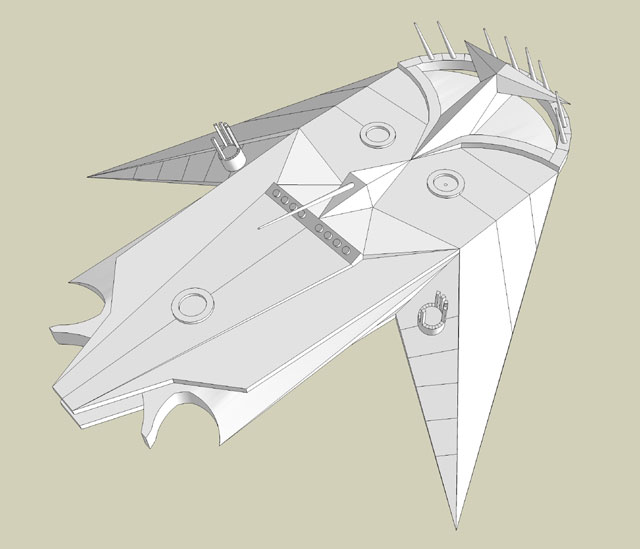 I rendered this view just for Mr. Ferguson so he could compare it to his original sketch. Rest assured that his original rough draft was far more organic and fluid-looking than the angular monstrosity which I have crafted. I will leave it to Mr. Ferguson to decide whether or not I managed to live up to the "spirit" of his original draft (hey, at least mine has a nose!
)
And now: the standard side, front, and top views: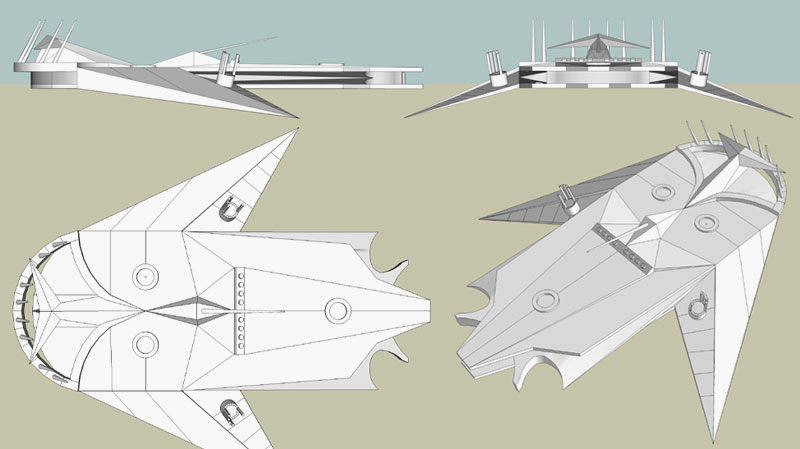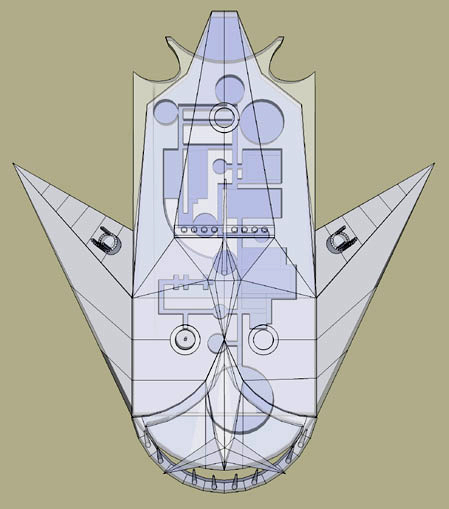 Doesn't this top-down transparency look a bit like a strung-up fish? Or perhaps a clown face? That's just one of the fun things about SketchUp's transparency filters: You never know what you're gonna get...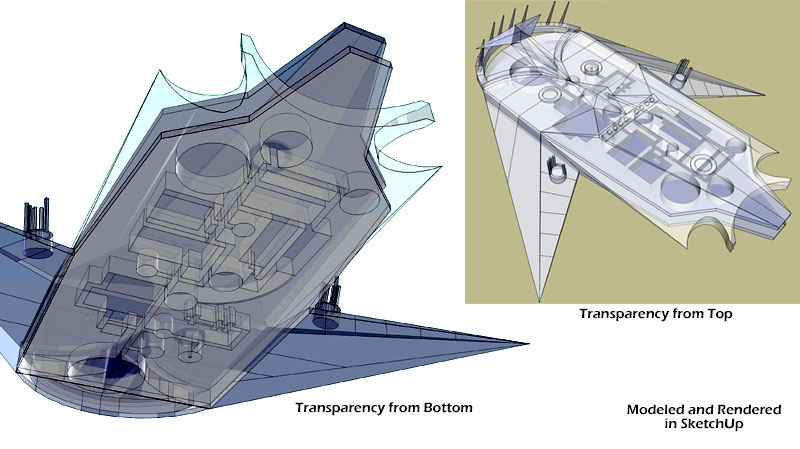 I like these views much better!
And last but not least, the visual aids which I will actually show the players (as they approach the Talons):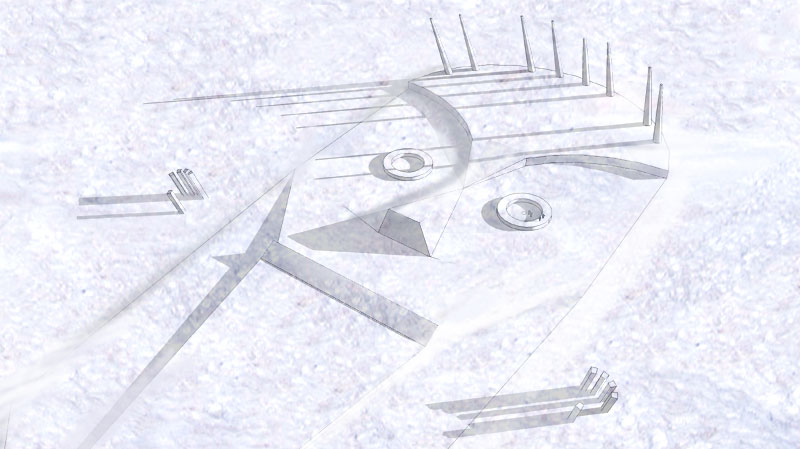 This is the view standing atop the "nose" looking down on the right "eye." I figured the eyes would have to have some sort of rim in order to avoid being drifted over in snow. With the proper snow cover, one could probably walk right up to the rim without having to climb the sides.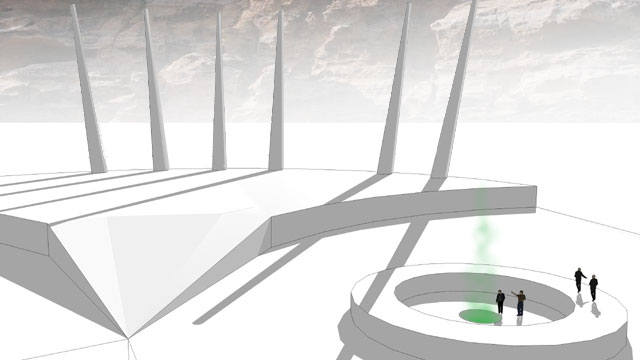 The "horns" are 100 ft tall, even bent over like that.
The small, circular top hatch next to the tiny human figure is to-scale (10 ft. diameter).